Creating modern knitwear since 2010, Fine Paris designs knitwear with thoroughness, grace and Parisian elegance: a perfect addition to duckeggBLUE's brand stable.
At the heart of our Autumn collection,  Fine Paris sweaters are spun from 85% silk & 15% cashmere, a sumptuous, light-weight blend (read into this, PERFECT to wear now) creating exceptional and affordable modern knits.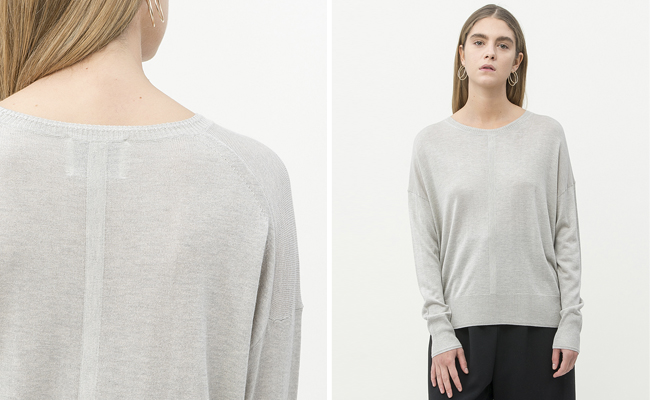 With 3 styles available: scoop, crew & v-neck, all cut for an easy, loose fit, our neutral tones of silver grey, French navy and nude and priced from $190 to $230, they can easily be teamed back with your autumn wardrobe. Available in store now at duckeggBLUE.